Makes sense to start off with my newest pretty, the signed rit below. Didn't include it in the deck because it is signed -- still considering on that. The other drits are shifted, upside down back, lightly printed and yellow hued respectively.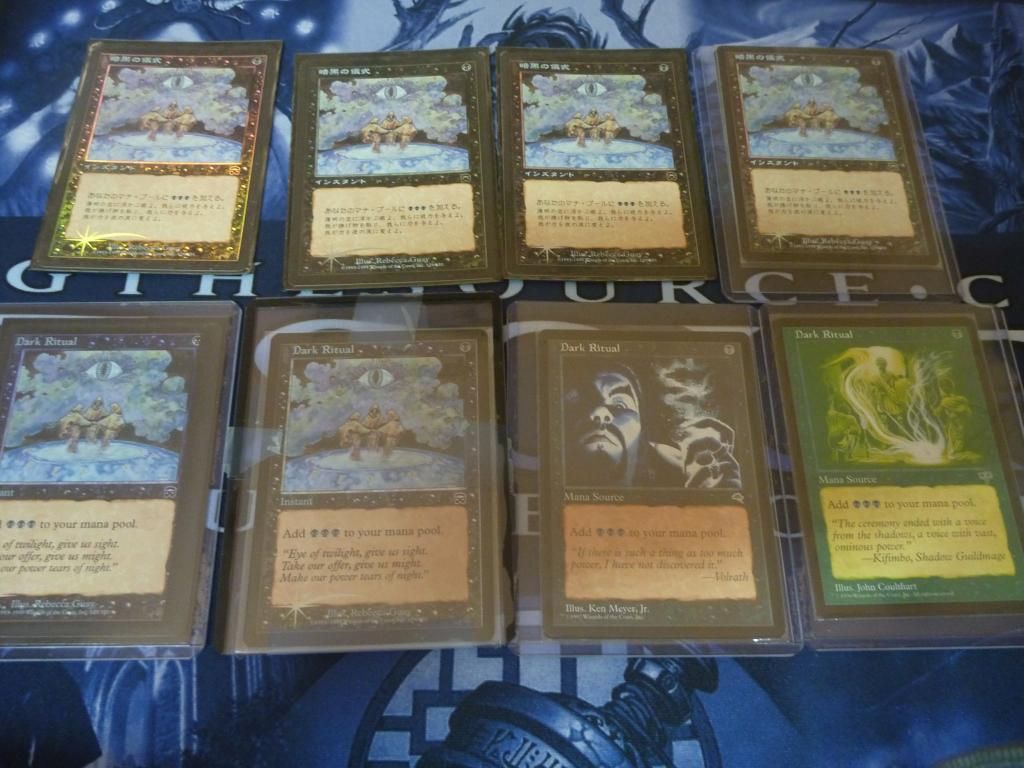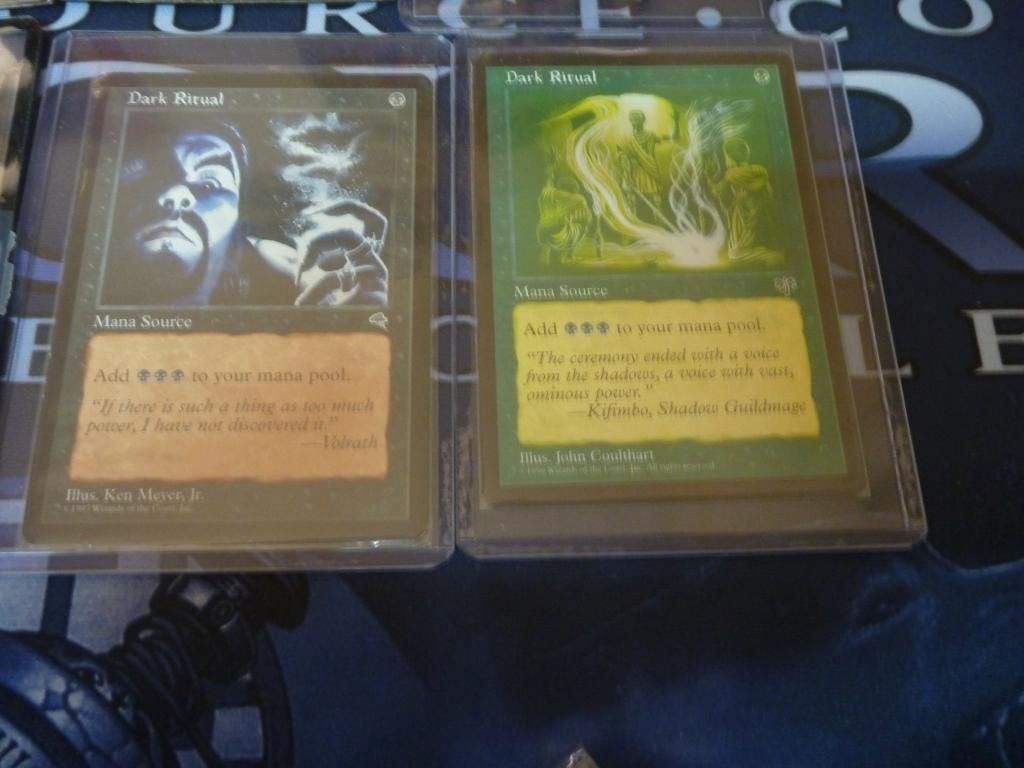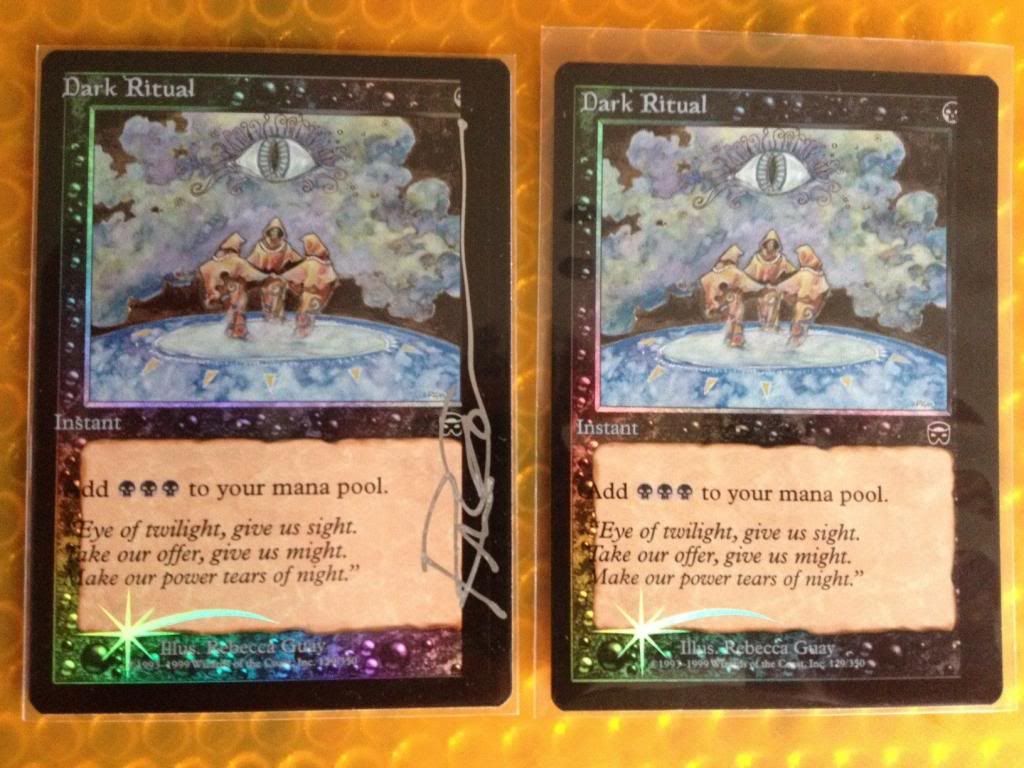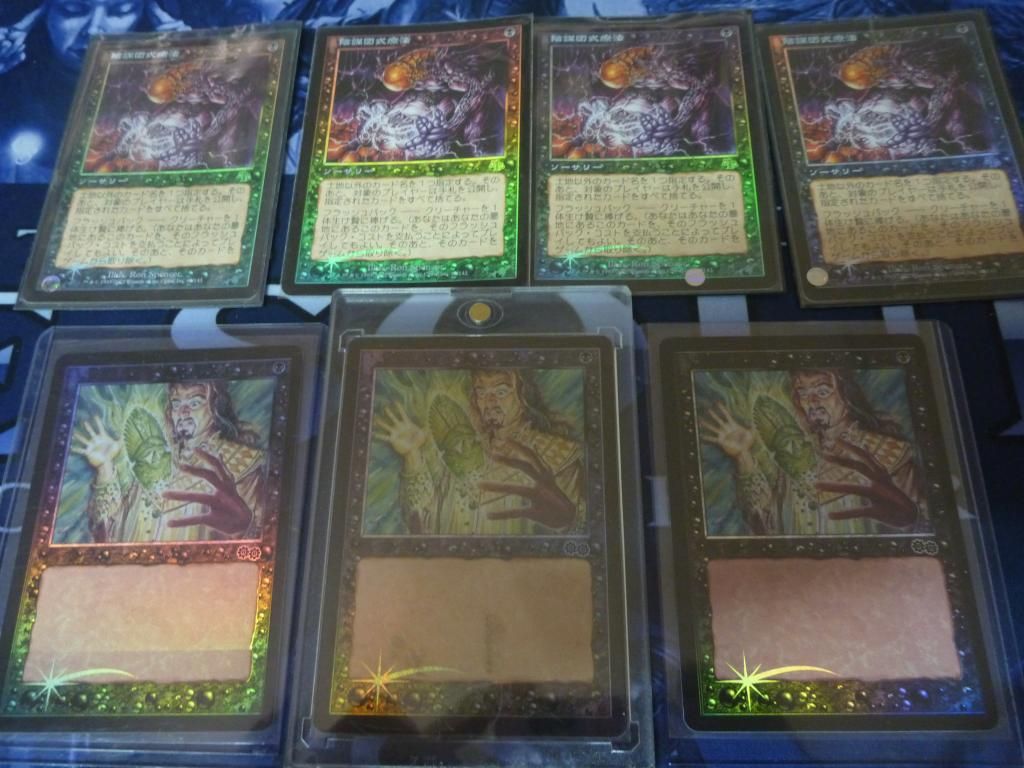 Side: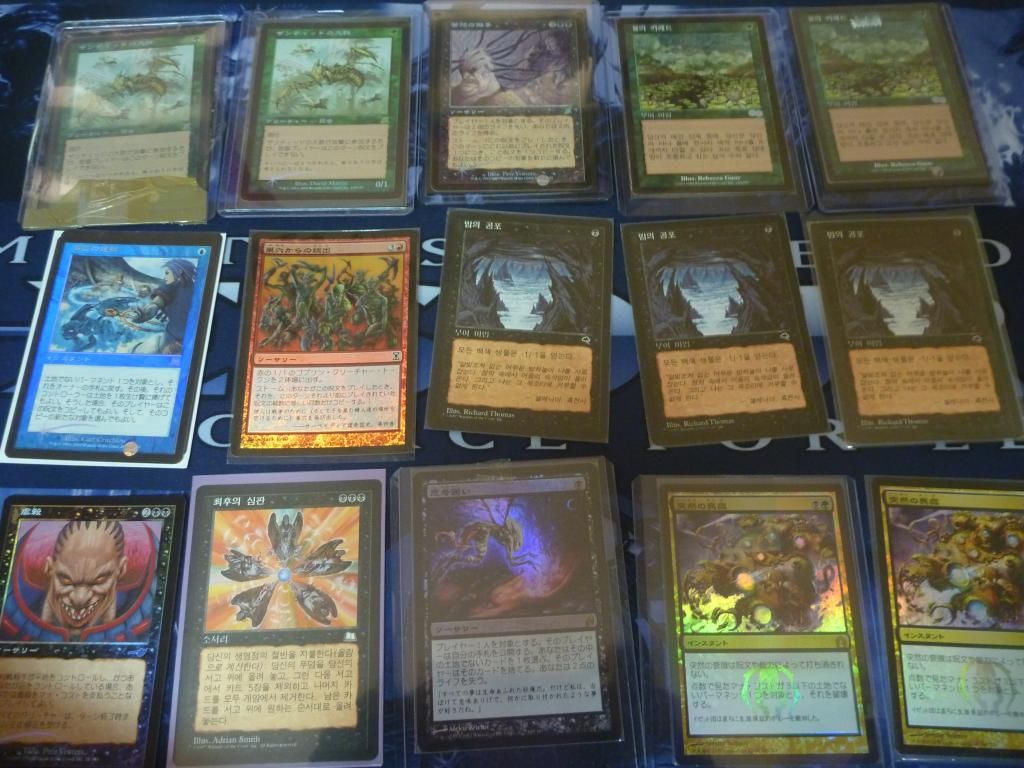 Goblin Tokens: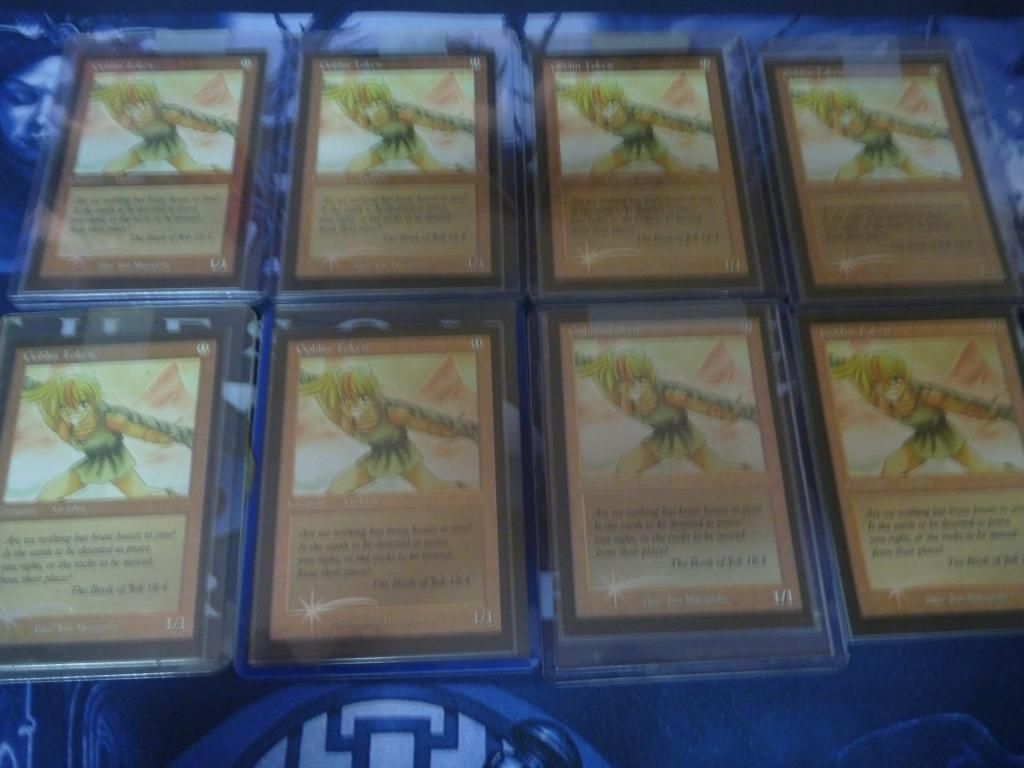 Attempt at using rarities for goblin tokens: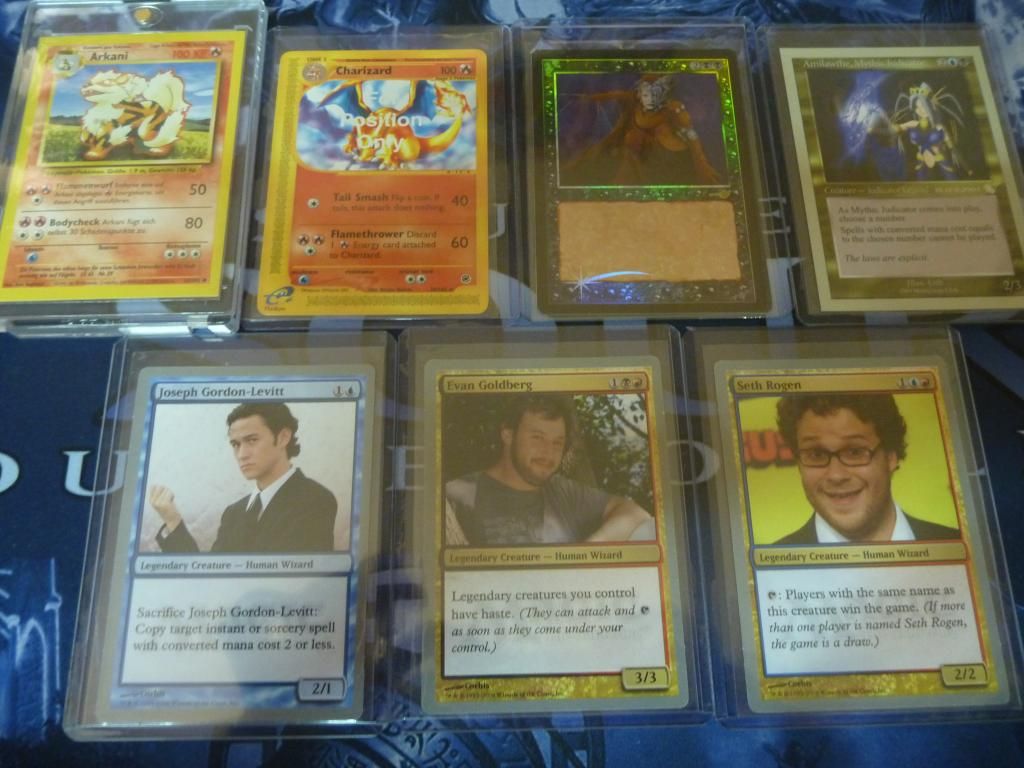 The idea was to only use stuff which either isn't a magic card or which didn't have P/T. The Rathi Assassin was the only textless card I used, didn't bother with UD ones. Just lost out on one of the holo dragon whelps, which would have become a token too.
Storm counters will be: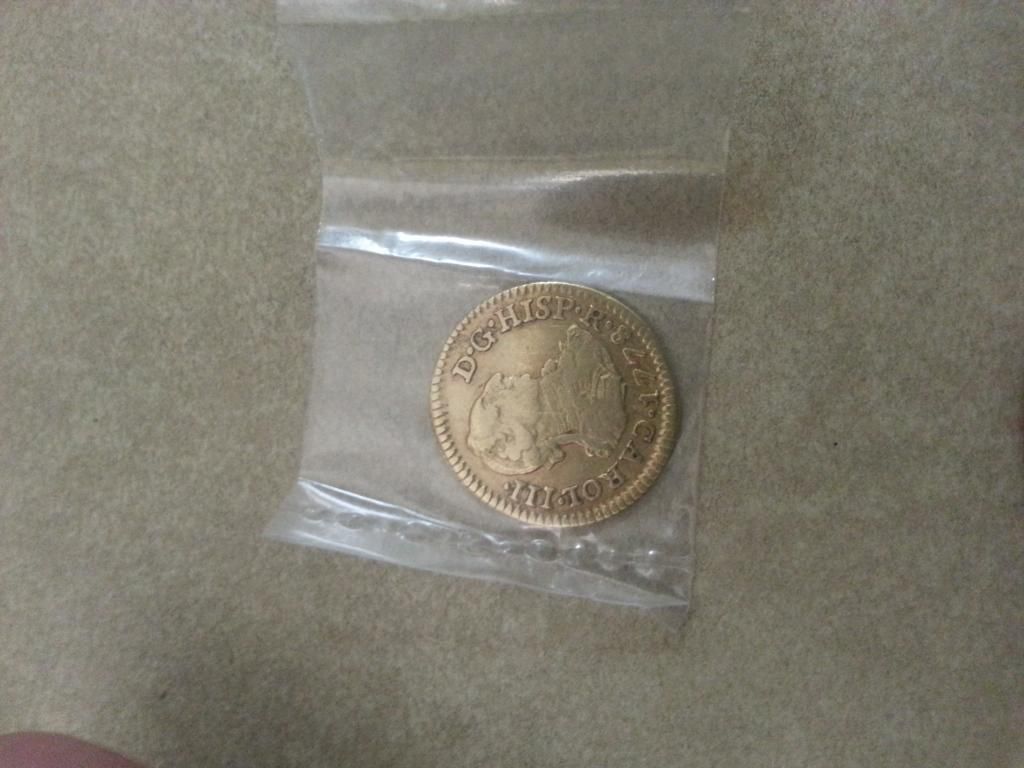 Mana counters: