Hi there, miscut fans!
I have not seen a miscut like this one on any of the sites I peruse, and I thought I should give back to the community. I know some of you guys love this stuff, so please feel free to add it to any mangled card sites you might host - please credit my collection.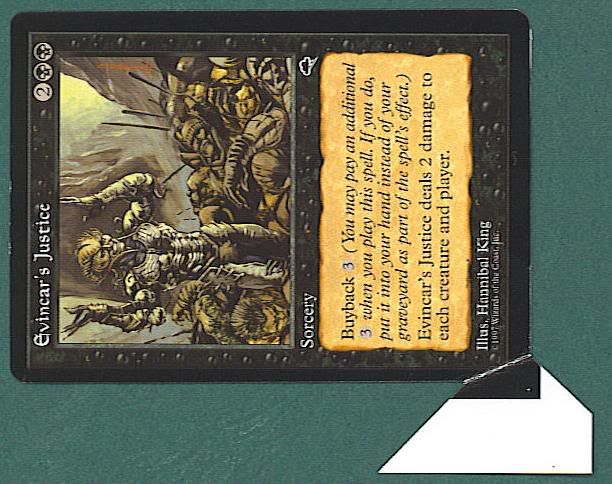 This was pulled from a Tempest pre-con. The guy was about to rip the dag off, and was pretty cross - but I jumped in and got him a spare from the folder, apologised on behalf of the store, and neatly filed the card away in a four-pocket page.
Enjoy!