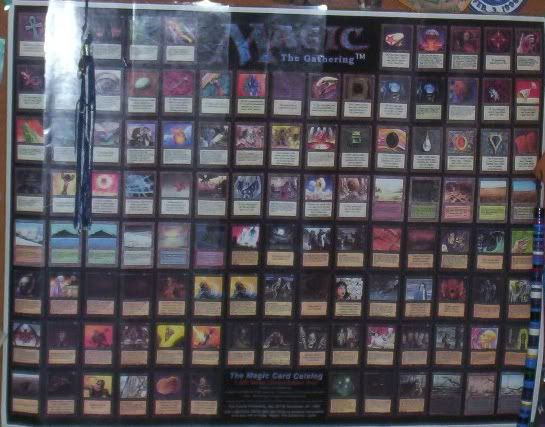 Magic Alpha/Beta poster set--3 posters with every version of card from Alpha and Beta. This promo was for a fraudulant charity and many were destroyed by WOTC when they found out.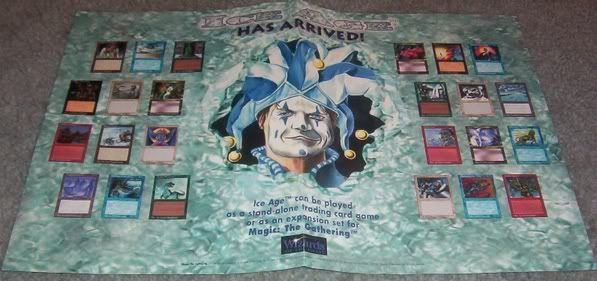 Ice age book Cover, smaller then a typical poster this has blank text box ice age cards. As well as the cool Jesters Cap. This says "Ice Age has arrived!" and "Ice Age TM can be played as a standalone trading card game or as an expansion set for Magic The Gathering'. This fits most large sized school book texts, however these are rarely found uncreased. Only a small fold in the middle exists from storing this in a folder.
Can I please have a few estimates on updated value? On prior estimates I was told the Beta poster set was 100-125 range and the iceage 15-20. The iceage bookcover may be for sale, however I'm keeping the Beta print posters.