Moderators: cataclysm80, Apocalypse2K, berkumps, dragsamou, mystical_tutor, pp, hammr7, l0qii
Legendary AA Coffin Puppet Master
Posts: 2192
Joined: Fri Dec 08, 2006 1:56 am
Location: Ontario, Canada
Contact:
I didn't know this version came with 8-bit graphics?
http://www.ebay.com/itm/MTG-x1-M-Filler ... 3ce06ea5a6
---
Librarities Legend
Posts: 662
Joined: Fri Aug 09, 2013 1:09 pm
Location: Florida
I'm guessing that they enlarged a low resolution image. Probably one found on the internet.

Tav
---
Legendary Aussie Booster Hunter
Posts: 1207
Joined: Sun Jan 29, 2012 3:38 am
Location: Queensland, Australia
Wasn't that for Magic the Gathering on the SNES?
Mario Magic or something?
I guess you will never know unless you have a spare $400, can you afford to miss this if it is genuine?
There was a eBayer selling printable blanks with Magic backs but I am not sure why you would make this one instead of producing a copy of one of the ones already known.
http://www.ebay.com/itm/BLANK-INKJET-PR ... 402wt_1105
Just trying to picture where I saw that image before and all I can think of is the rule book in the Revised Gift Box Set but I haven't got one handy.
---
Librarities Legend
Posts: 1085
Joined: Mon Dec 10, 2007 5:28 pm
Location: Willowdale, PA
I'm pretty sure this is fake. The one I had was much darker and wasn't grainy.
Sorry for the sold banner on it but this is the one I had.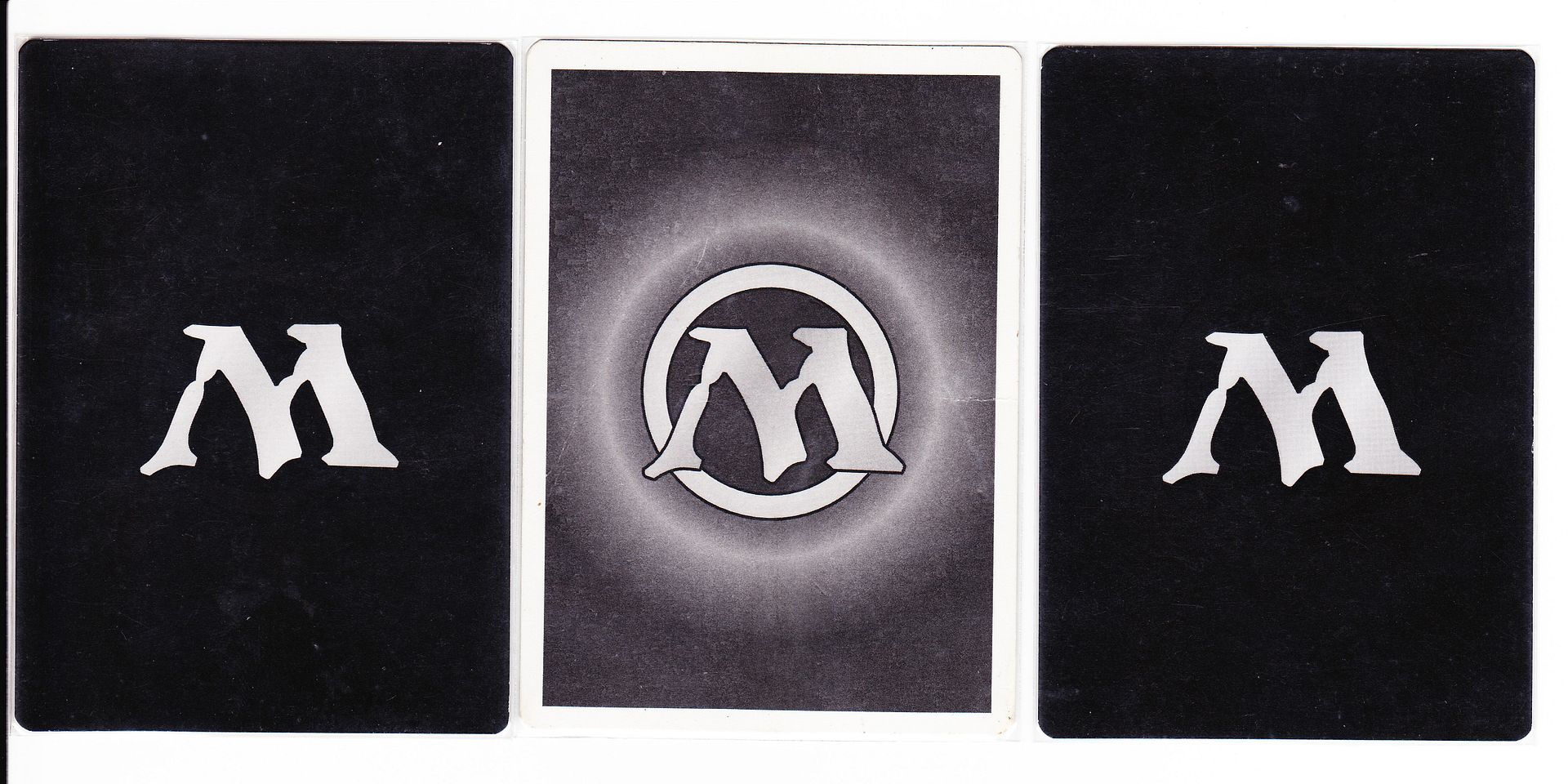 BGS 9+ Alpha set 282/295 (97.29%) Avg 9.41
BGS 9.5+ Beta set 283/302 (93.71%) Avg 9.58
BGS 9.5+ Arabian set 35/92 (38.04%) Avg 9.62
BGS 9.5+ Antiquities set 82/100 (82%) Avg 9.64
BGS 9.5+ Legends set 279/310 (90.00%) Avg 9.61
---
Hi All
I have contacted the seller, about that M Filler Card, it was bought at GP Nagoya, on my part, I don't think it's a fake, but who knows.
I can't explain the dot variation with the other one. This is another scan of it:
---
Who is online
Users browsing this forum: Google [Bot] and 2 guests