Back from the Scars Pre-Release this weekend I found there's a new Portuguese missprint.
The card is Stoic Rebuttal (Contestação Estoica) and they left out the translation of the ability to counter spells !!!!
So basically the card doesn't do anything :-)
This card it's completely useless in Portuguese LOL
Scan added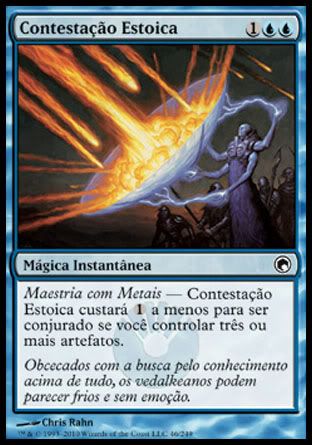 If any member needed just let me know.