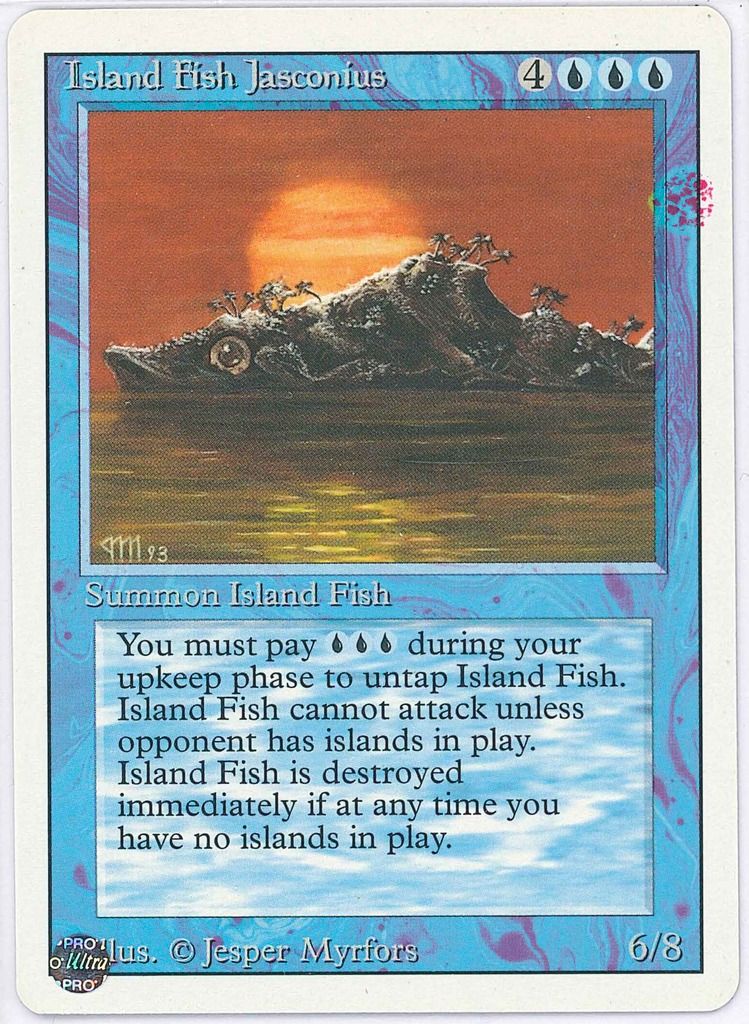 I guess this is one of the few misprint cards I have ever pulled from a booster pack so I should be grateful but I certainly wasn't at the time.
After buying individual boosters here and there I decided to complete my set by buying a booster box. This was a major outlay at the time, spending that much on anything was cause for concern and particularly spending it on a game that I was just getting into and few of my friends played.
But I bit the bullet, bought the box and started opening the packs. I finished off most of the collection and this was one of the cards I needed. No one else had one to trade and no one played with them, it was pretty much a useless filler card and I finally opened one only to find that it was ruined by WotC and I had to keep looking.
Not happy at the time so I put it in a binder and it has stayed there to this day.
It looks like a droplet of liquid landed on the card after the red was printed but before it dried and it lifted that colour off the card only for the droplet to dry spreading the colour out over the border.
I have seen a few misprints but not many and none like this so I thought I would post it up