So my global booster collection is currently sitting at around 59% and I have around 800 spares and I decided I should probably sort them out to make trading a bit easier.
I came across this, see if you can spot the difference!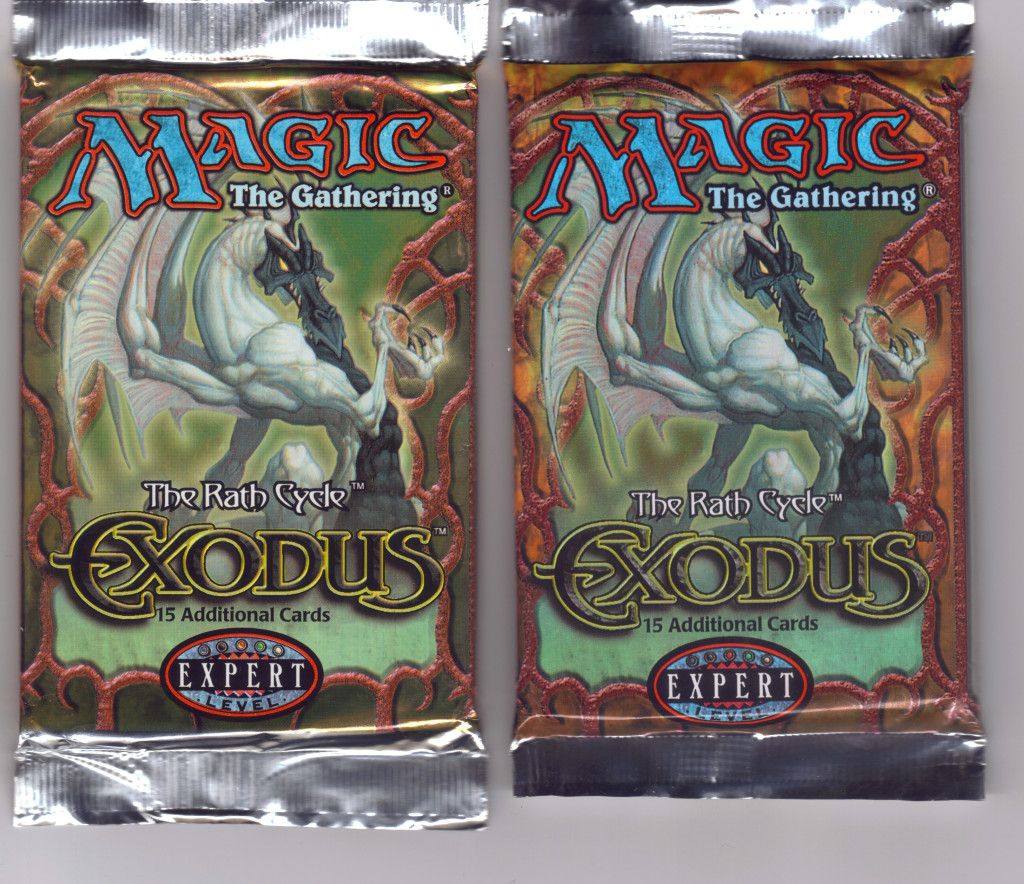 Answers below!
Other than the size of the boosters' sealed ends and the obvious colour differences I found this...

Which is not incredibly exciting but there are definately two varieties which can be seen in the Registered Trademark symbol. With and without a white ring.
I have noticed this variety also in Tempest. Richer colours and different Registered tradmark symbol. I have not seen it in other sets and I haven't looked in the foreign editions yet. Of the 11 Exodus I have only one has the white ring, the other 10 were all bought from the same place in the USA. The variety was most likely (though not 100%) from the UK.
The colour difference on the back of the boosters is more noticable as is the placement of the web address...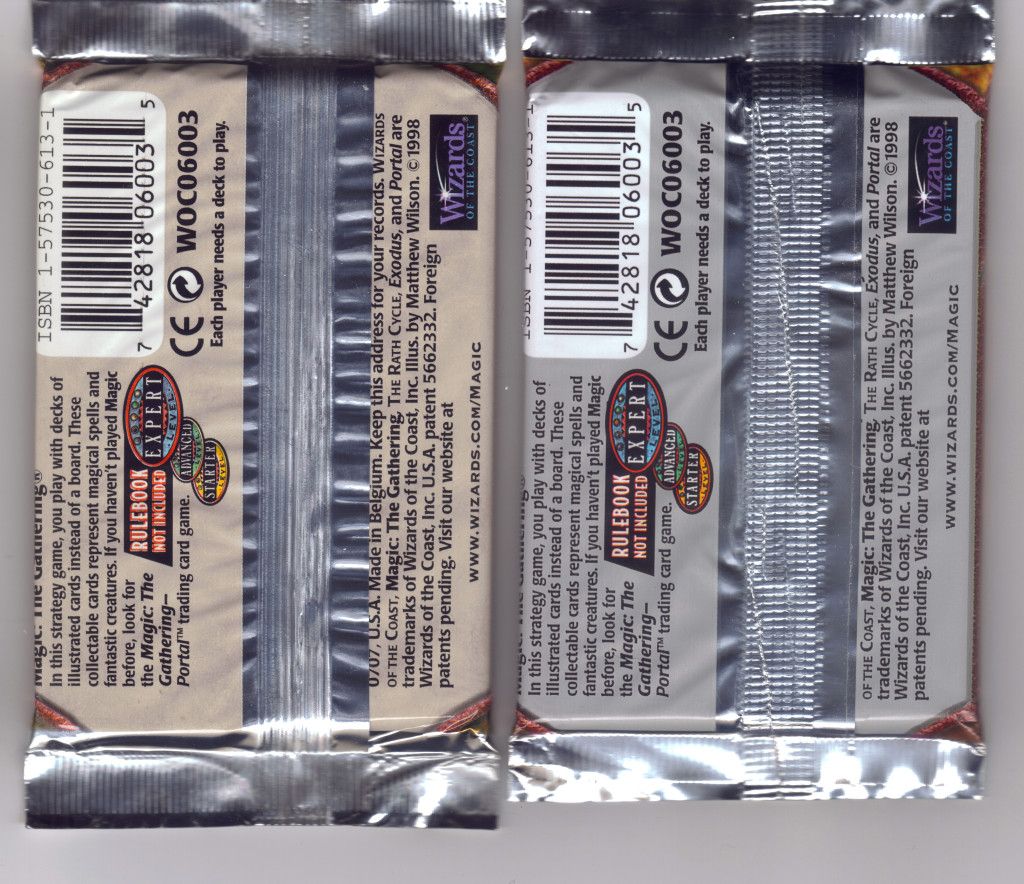 At first I thought the colour differences were the result of inks running out in the printing process but the variety has far richer colours, bright oranges instead of muted greens, the detail in the "Exodus" titles is easy to see, rather than just a plain font.
The R symbol and (R) symbol aren't just a case of a missing colour or black leaching over the white circle.
The final proof though is in the different placing of the web address on the back. Two different wrappers, not an error.
So any ideas?
Wrappers printed at two different facilities? But not from the same files!
Quality Control noticed the wrappers were too dark and went to all the effort of redoing them with new colours and adding the circle around the R.
The varieties are privy marked for some reason.
http://en.wikipedia.org/wiki/Privy_mark
Maybe the varieties hold the foils!
Maybe this has been covered before.
Anyway, I am going to go back (when I have the time) and look for some others, because I need to make it even harder to get a full set.