So a shipping container of...collectables...has just arrived from the UK.
More correctly, a shipping container of my Mum's furniture has just arrived from the UK and within that furniture was a whole wardrobe's worth (I know that because this is where it is now living) of stuff that I have collected because "It is going to be worth something one day"
Fast forward 30 years and it is worth pretty much what I paid for it.
Anyway, in amongst the Cereal Premiums (Every Tony the Tiger/Frosties promo item from the early 80s to the early 90s) and the Star Wars tat (anything that had the words 'Star Wars' and made it onto eBay) was some of my old Magic stuff!
Anyway, a quick Google has brought nothing up which is not surprising, this 40+ page fanzine had a very limited release in the UK and at the time we could not get hold of Scrye, the Duelist or Inquest and there was nothing on the Internet (the local Internet Cafe was running Netscape and Yahoo was the best Search Engine in the world)
This was pretty much our only source of Magic related news...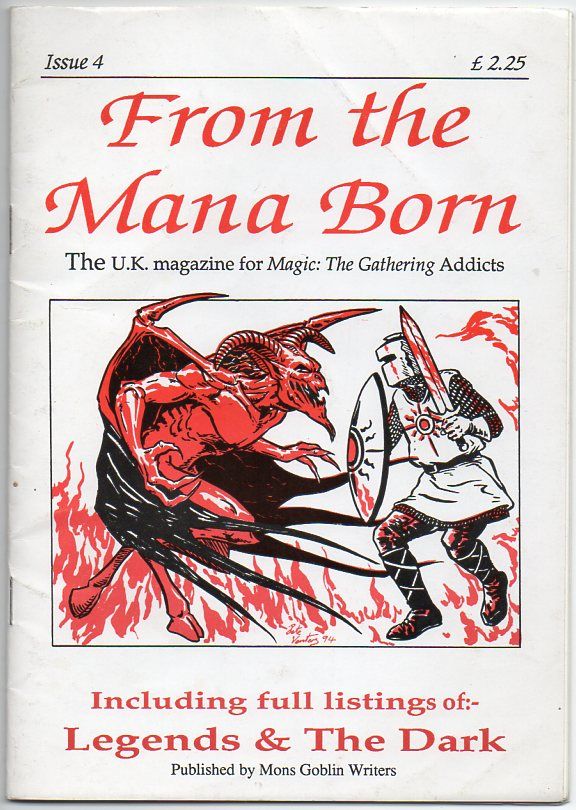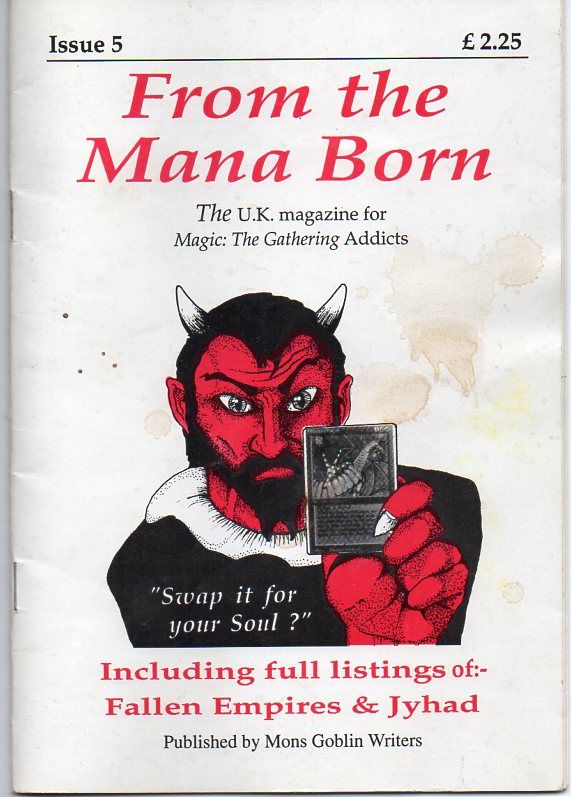 Not really the best quality magazines but they had colour! (well one colour) which was quite impressive in '95.
I can pick the staples out and scan each page if there is any interest, there is a wordsearch if that is any incentive :)
No idea how many more editions there were, they just stopped turning up at the hobby shop.