Hi there,
I don't collect missprints, misscuts, bad ink, just normal stuff :-)
But I have some bad inked cards with me that can be useful for someone that collect this type of rarities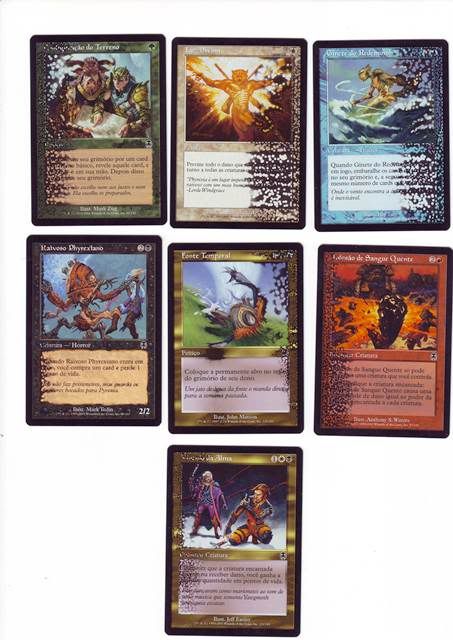 Can anyone help me with a quotation for this?
I have between 3 and 4 of each card, all of them with the some ink pattern.
They are mint directly from the booster, and even better they are in Portuguese.
Better scan available in the following link:
http://i570.photobucket.com/albums/ss14 ... n10003.jpg
Thank You
Rui