That is the only reason I can think of for their boxes fitting MtG products so precisely...
Just looking for a way to stack my sealed boxes so they don't get damaged and I came across this system
http://sistemaplastics.com/products/klip-it-rectangular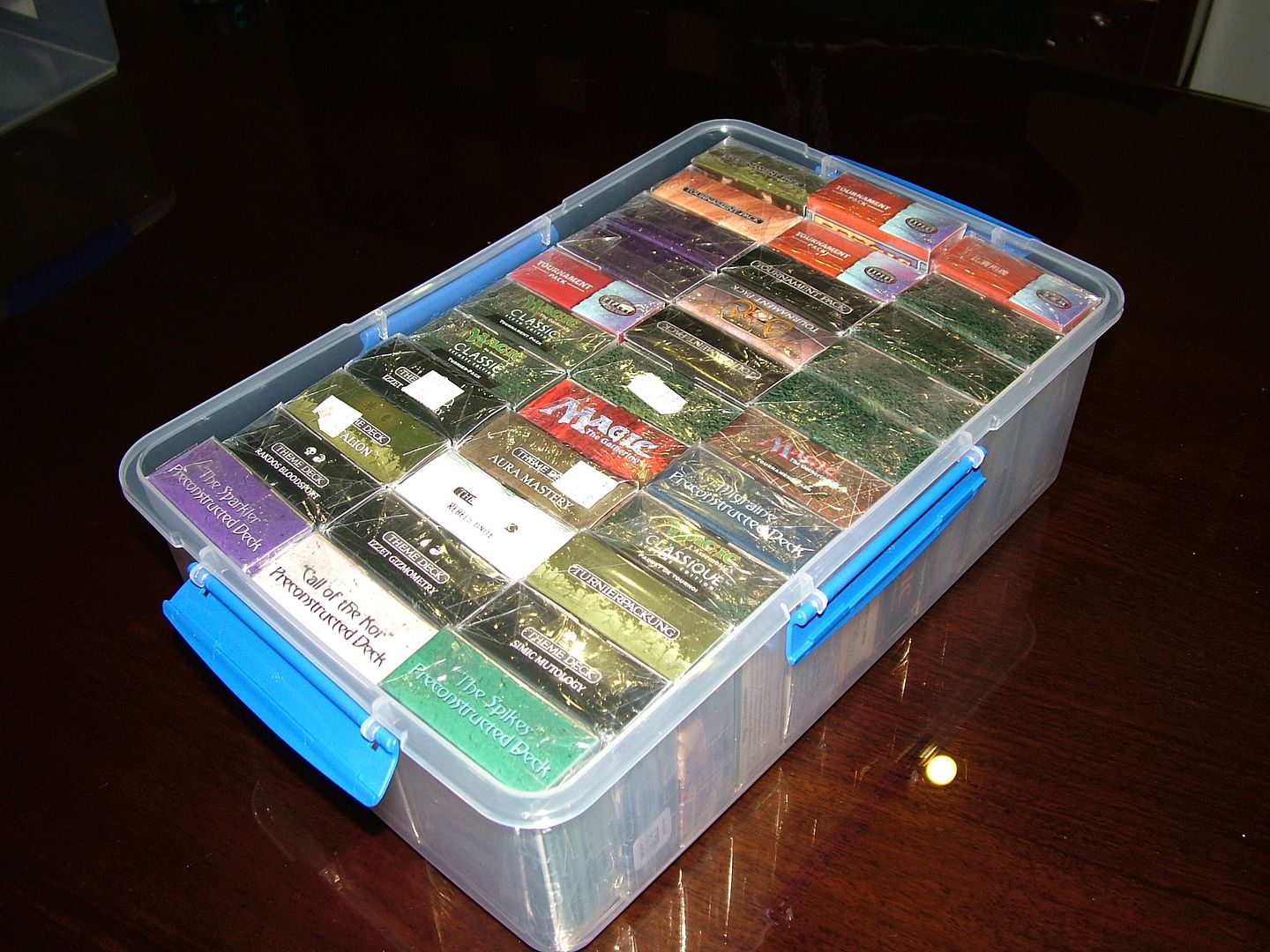 Not bad, the right height for the Tournament/starter boxes with minimal wastage overhead, I have taken out one either end because the curved corners are a bit tight for my liking but a sheet of cardboard underneath as a spacer will fix that.
These boxes fit the older booster boxes as well as the newer ones.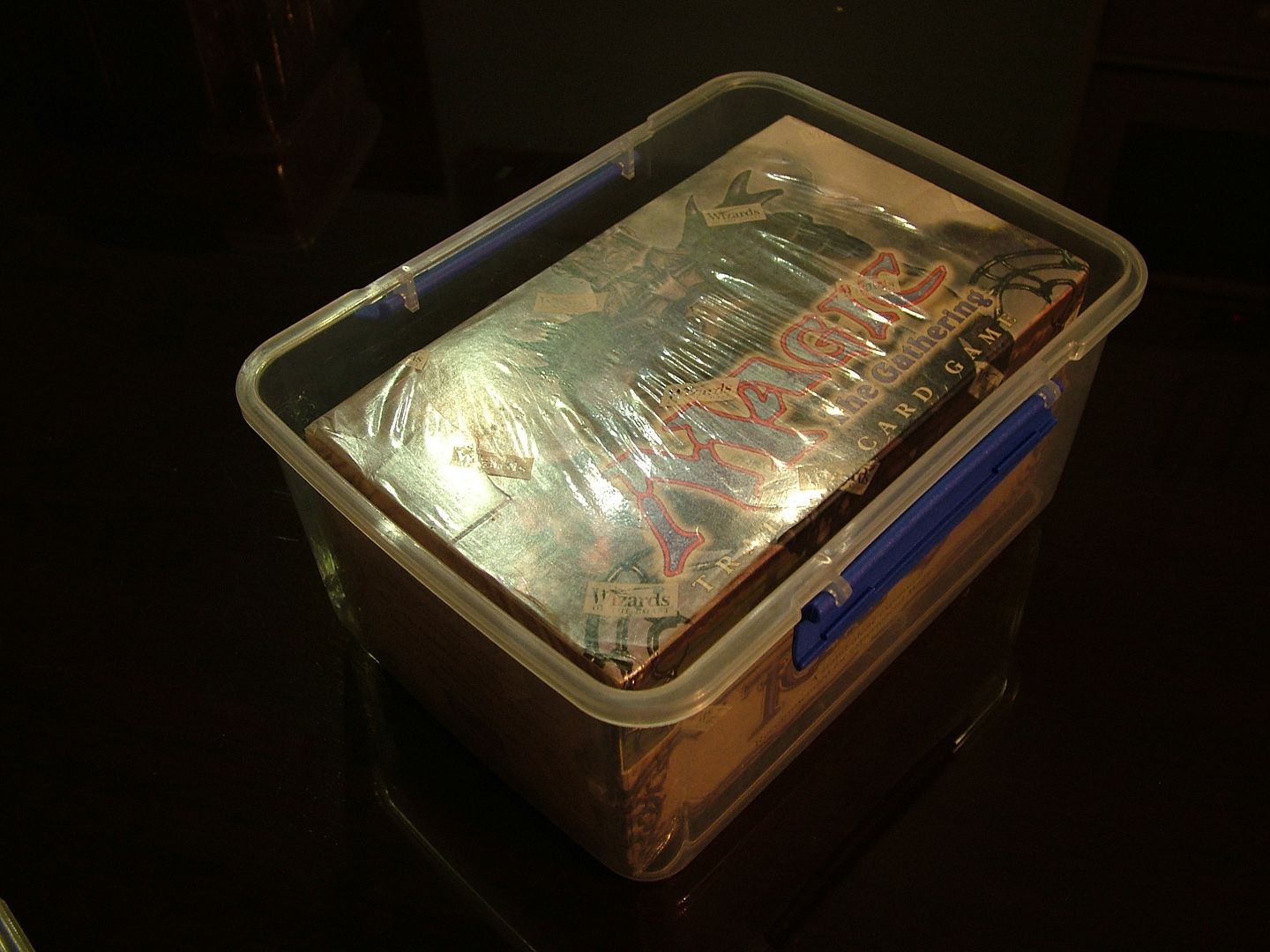 The next size up fits the tournament/starter boxes.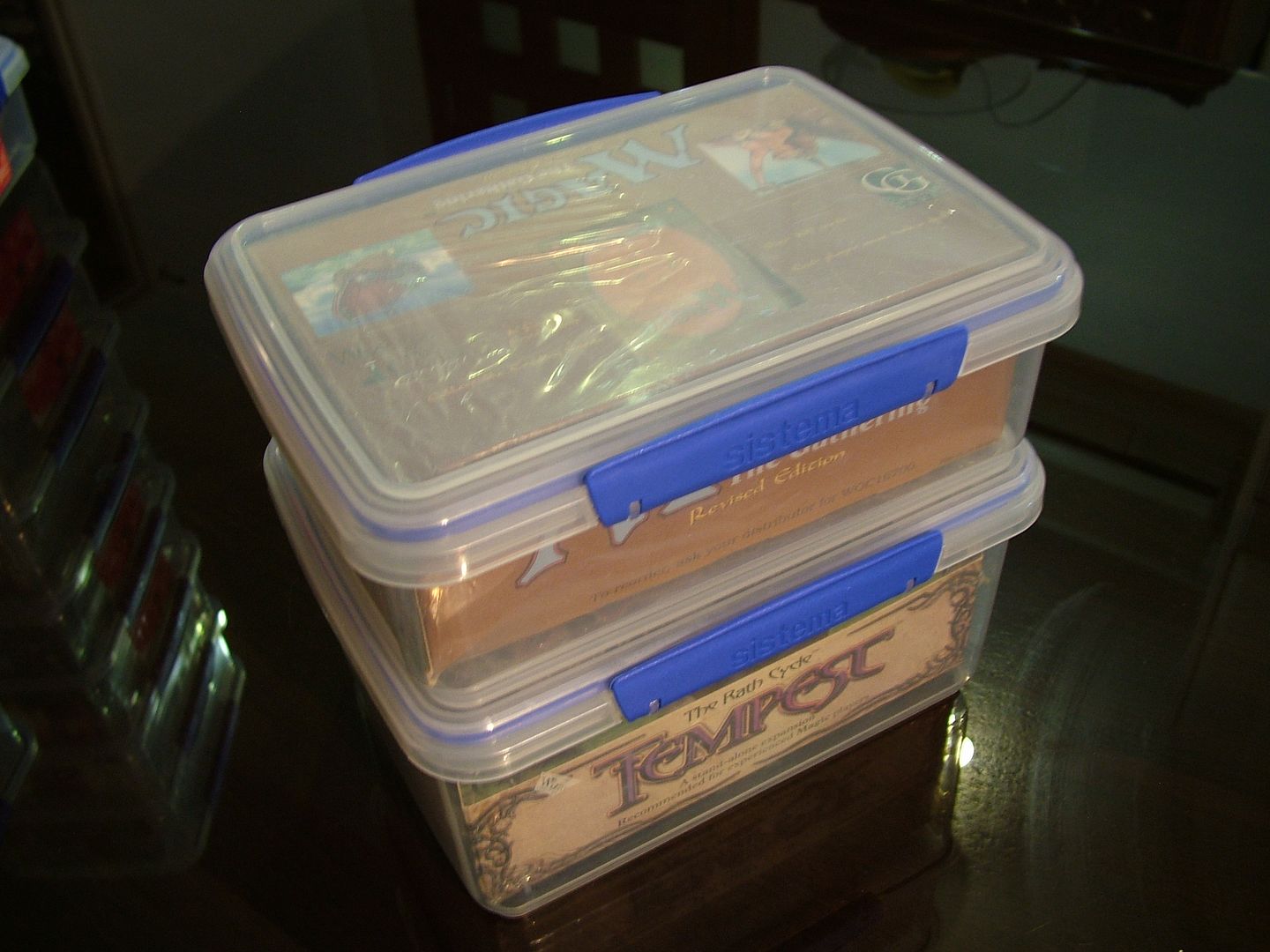 Of course the two sit on top of each other nicely.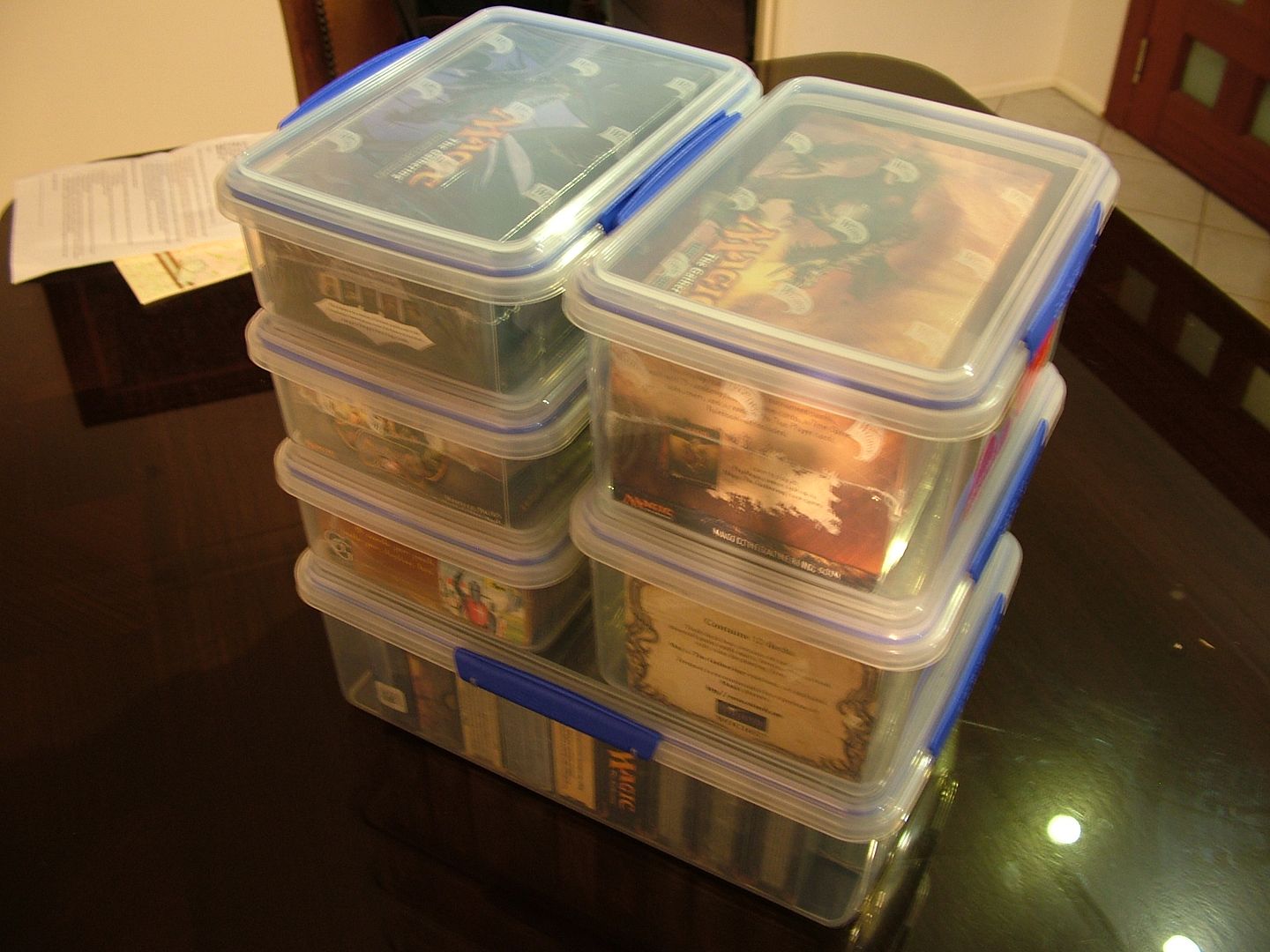 And then everything sits nicely on top of the bigger box.
They are made for food so they are not going to off-gas anything too nasty, they are BPA and Phthalate free, strong clips, sturdy boxes and they have a rubberised sealing ring around the top so I will seal them up during the dry season and they should remain safe from the moisture. And they stack really high. They are made in New Zealand so I am not sure if they have made their way to the Northern Hemisphere yet.
For all the Australian stackers, they are on half price sale in Woolworths at the moment: AU$6 for the one with the individual starters (€4 US$5), The one for Starter boxes is AU$4 (€3 US$3) and the ones for the booster boxes are AU$3 (€2 US$2)
Heading back tomorrow to pick up a few more of the Booster box holders, appears I had more than I thought.