A few of the 'also rans' in the trading card race!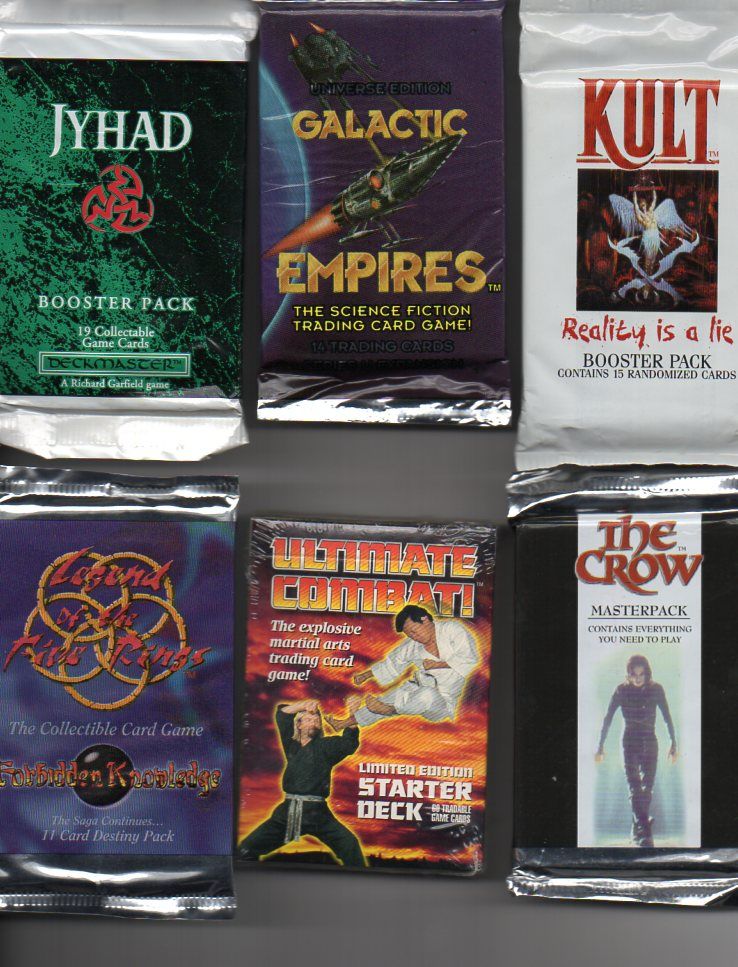 I thought I had a few more of the Star Wars Boosters but I guess not.
Somewhere I have another batch of card games that didn't quite make it, whenever a new game came out I gave it a try, Tomb Raider, Xena, Blood Wars, Aliens vs Predators, X-Files etc. but the rest of my group just bought Magic, they assumed (correctly) that the late comers would be rubbish and decided to concentrate on MtG.